I sleep fitfully in the early morning hours, nervous that the alarm will ring and wake the lot in our tiny house. I stir and drift, stir and drift until the alarm is imminent. With one swift movement, I force myself awake. Armed with tiny smartphone flashlight, I navigate the fog and ink…tugging on workout clothes, tiptoeing through blackness, silently slinking into the car and easing down the driveway without starting the ignition to avoid waking my still-sleeping, easily-roused first born.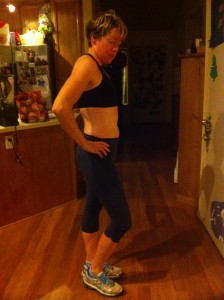 At the gym: Do I have the right form? Am I striking the right pose? Working hard enough? Responding coherently? High-fiving fervently?
At home: Does everyone have the weather-appropriate/organic/sustaining/hydrating/environmentally-friendly everything they need for the day ahead? Has homework been done? Chores? Is everyone acting civilized? Have the pets been fed and exercised?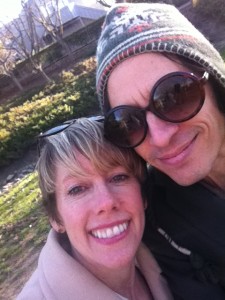 By the way, how's my husband? What happened on his shift yesterday that I might need to know today? Was I supposed to bake for the class? For work? Speaking of work…best get on the road before all the good parking spaces are taken! Where's that non-dairy/non-gluten/non-processed lunch I packed last night and nutritious breakfast I prepared this morning?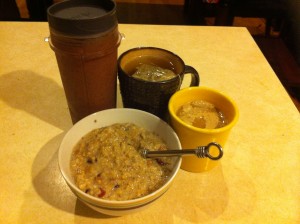 Morning drive: News of the world…sad, inspiring, beautiful, strange, terrifying, thought-provoking.
Office: Meetings, trainings, emails, voicemails, writing, planning, editing, facilitating.
Afternoon drive: More news. Call Chris. How was the day? Where shall we meet? What time are you off? What's next? Baseball? Basketball? Karate? Soccer? Who needs gear? A snack? Am I coaching? Team momming? Snack shacking? PTAing? Book Clubbing?
At night: Dinner for the boys. Straighten the house. Feed and exercise the pets. Shower for the boys. Snuggles and kisses. All tucked in! Time to read to the boys. Dinner for the adults. Prep for tomorrow. Read a bit of that Book Club book. Maybe see Chris, maybe not. Sometimes…self-doubt. Am I doing too much? Not enough? Am I giving everyone—including myself—what they need? Am I making the most of being a human in this place at this time with these people?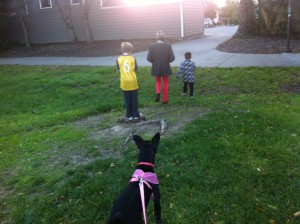 Inside this dense forest of shifting attention and substantial remembering, sometimes things get lost for a while. Perspective, time…passwords. And so it came to pass that almost one year ago, I lost the password for this very blog. Since password retrieval was set to send to my now defunct old work email address, it seemed at times that the blog was dead, that access would never again be granted, that I would wander around tormented by the typos I would never be able to fix, the posts I would never be able to write. I searched the recesses of my mind unsuccessfully so many times that I started to give up hope. I almost called off the search. One day—for reasons I'm still trying to understand—a flash of clarity penetrated the forest and revealed the location of the long-hidden magical password.
Now that I have once again been welcomed into the land of the blogging, I can't say that I'll have lots of time to write. This said; I am thrilled to be back, to be able to post when I can, to have a handful of you indulge me when I manage to put something up. After a year of serious Momnesia, BEHOLD THE RETURN OF COMIC BOOK MAMA!